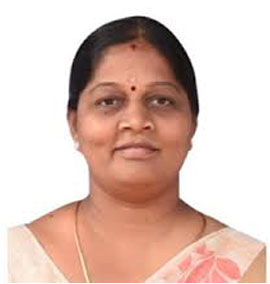 Dr. VANITHA R MURALIKUMAR
Qualification : BAMS, MD (KAYACHIKITSA)
Designation : GENERAL MEDICINE
DIRECTOR, Sri Sairam Medical College And Research Centre, Chennai.
FORMER PRESIDENT, Central Council Of Indian Medicine, Govt Of India, New Delhi.
FORMER VICE PRESIDENT (AYURVEDA), CCIM, Govt Of India. Assessor, Ayush Hopitals, NABH, Quality Council Of India, New Delhi.
FORMER SENATE MEMBER & FACULTY PRESIDENT, The T.N. Dr. Mgr Medical University, Chennai.
FORMER MEMBER, Board Of Studies, Sri Chandrasekara Viswa Vidyalaya, Kanchipuram & Pondicherry University.
PRESIDENT, All India Postgraduates Association, Tamilnadu.
West Tambaram:
Wednesday To Sunday
10.30 Am To 1.00 Pm
Nandanam:
Thursdays And Saturdays
8.30 Am To 10.00 Am
New Delhi:
Mondays And Tuesdays
9.00 Am To 2.00 Pm