Samskrithi Oushadhalaya
Pharmacy
As per Charaka, Clinical success depends on four major factors mentioned
As "CHIKITSA PADA CHATUSTAYAM" – Four Limbs of Treatment
| | |
| --- | --- |
| Bhishak | The Physician |
| Dravya | The Medicine |
| Upastata | The Attender |
| Rogi | The Patient |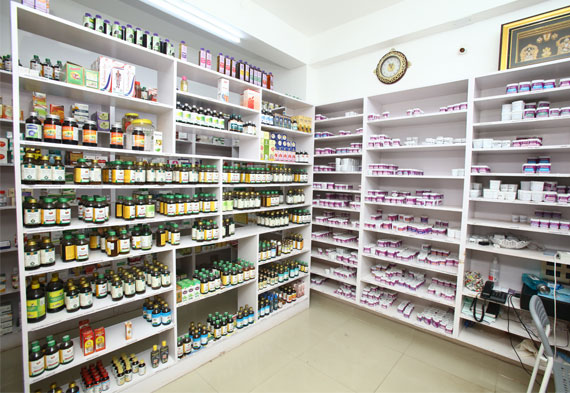 Medicinal plants constitute a source of raw material for both traditional and modern systems of medicine. Ayurvedic drugs are prescribed in various pharmaceutical forms to maximize the therapeutic effect of Ayurvedic medicines.
Drug should be taken in fresh or dry form according to expected property. We dispense our own preparations .
Keeping the efficacy in view, we have Wet and Dry Pharmacy in name of Samskrithi Oushadhalaya which is a GMP Certified unit. Apart from own production, the pharmacy is stocked with Medicines from other reputed companies.